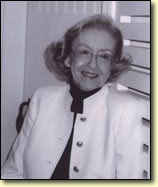 From 1985 until her death, Jane Bradley Pettit's generosity drove efforts that shaped and elevated the Greater Milwaukee community. A lifelong resident of Milwaukee, she was the daughter of the late Harry L. Bradley, founder of the Allen-Bradley Company (now a division of Rockwell International) and Margaret "Peg" Bradley. With compassion for people, and a love of the arts, culture and the environment, she established the Jane Bradley Pettit Foundation to initiate and sustain projects that promote the welfare of families and children, the elderly and disadvantaged people in Milwaukee.

The Jane Bradley Pettit Foundation has supported initiatives that enhance the quality of life in the Greater Milwaukee community. The Foundation's most visible gifts have been the Bradley Center Sports and Entertainment complex, the Lynde and Harry Bradley Technology and Trade School, the Milwaukee Art Museum and the Pettit National Ice Center; however, the Foundation's support has reached almost every institution - large and small - in this community with significant direct support to people, programs and policy.

The Foundation Board recognizes the commitment Mrs. Pettit had to the community. Her generosity was and continues to be an inspiration. Her vision was to improve the lives of many people particularly those who were disadvantaged. In an effort to keep her vision alive, the Foundation works in partnership with professionals in the non-profit sector as they deliver service to many individuals and families. The Board appreciates having the opportunity to provide resources to organizations that are building strong neighborhoods and enhancing the quality of life in our community.